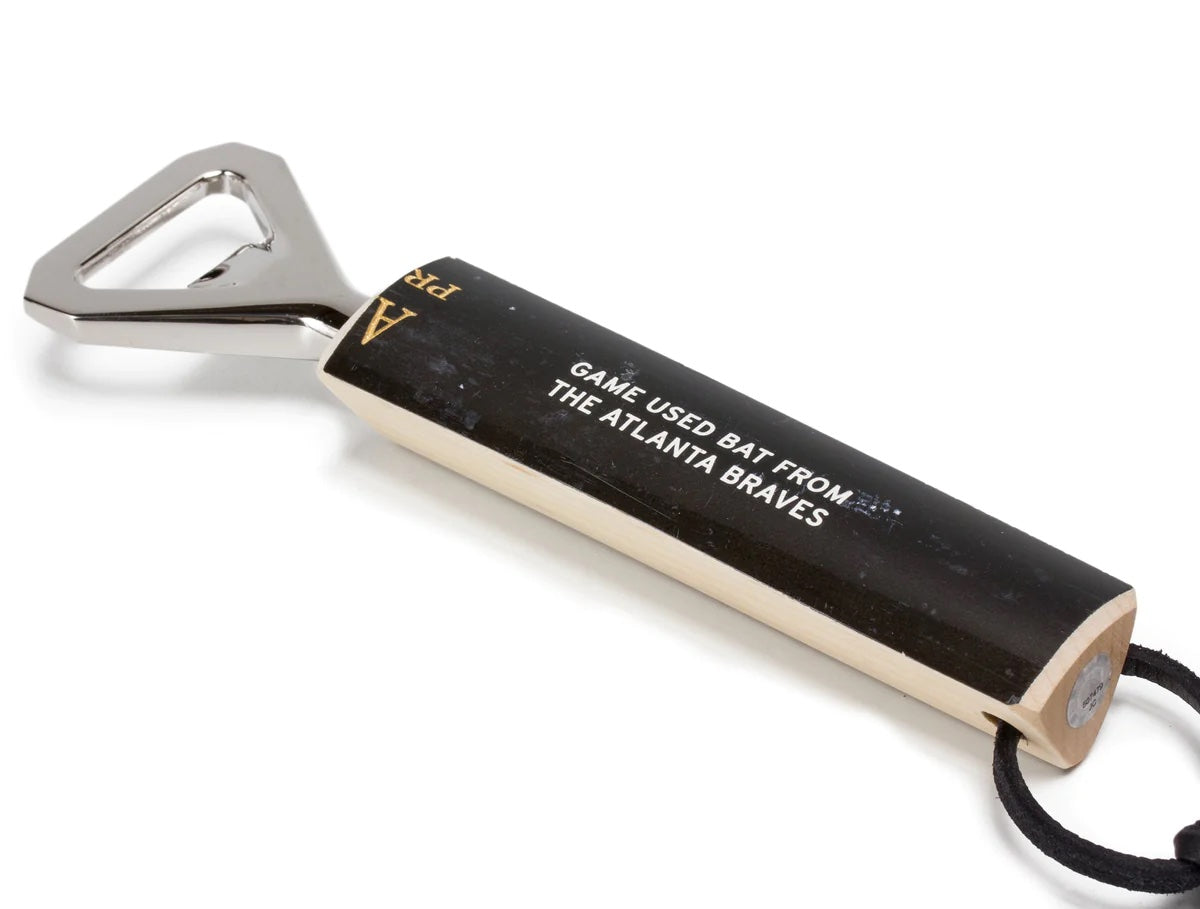 Atlanta Braves Bat Bottle Opener
There's no sound like the crack of a bat. But what happens when the bat cracks? We turned it into a bottle opener from a game used bat from your team that is sure to be a hit when you use it to crack open your favorite beverage.
Hit it out of the park with something that's, well, out of the park. Each opener is crafted from an MLB authenticated regular season game used bat, all teams available.
Wood features the dents, dings, scuffs and scratches of game play.
Laser engraved with the team name.
Tokens-designed quality nickel-plated hardware. Handy leather loop at back for hanging out until pressed into service.
Each opener comes in an MLB gift box with an authentication instruction card
Officially licensed by Major League Baseball.
The game used bats used to make these bottle openers are procured directly from the MLB teams or official MLB partners.MLB Authenticators visit Tokens premises and affix a tamper-evident hologram sticker to ensure authenticity. Look up hologram's unique number in MLB's game history database to learn details of the bat's game history. Learn more: MLB.com